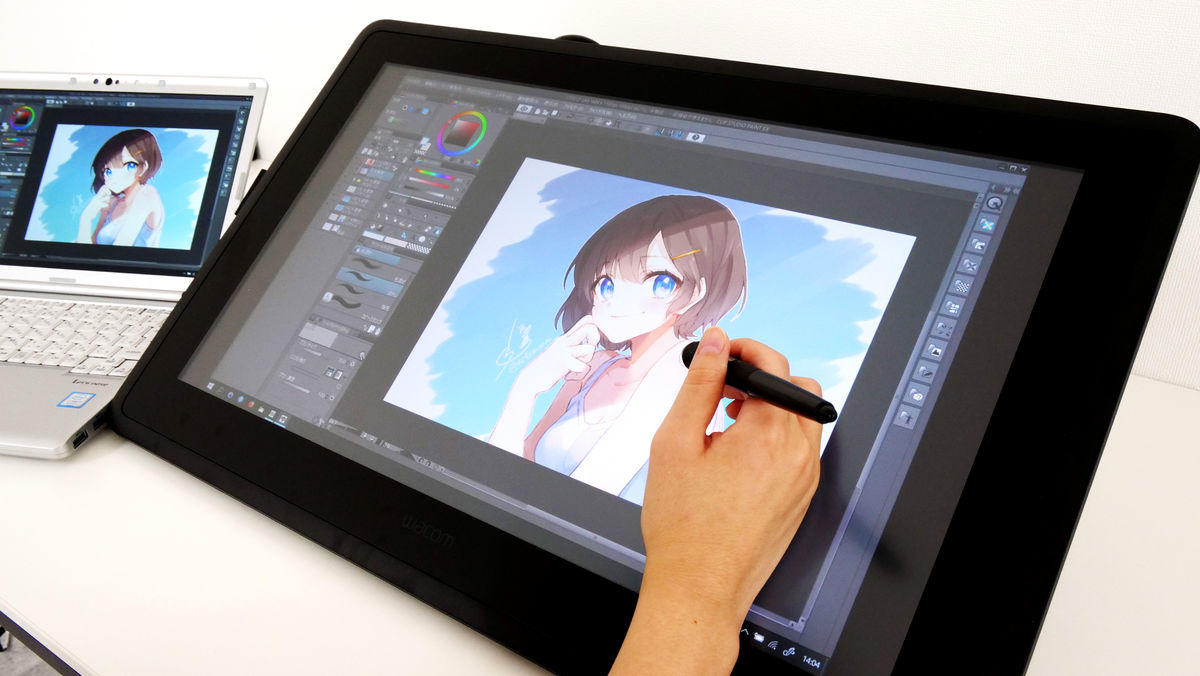 Wacom Cintiq is a line of high-end graphics tablets designed for professional artists, designers, and photographers. The tablets are manufactured by Wacom, a company that has been producing digital drawing tablets since the 1980s.
Cintiq tablets are unique in that they combine a high-quality pen tablet with a high-resolution display. This allows artists to draw and paint directly on the screen, with the pen acting as a natural extension of their hand. The tablets are available in a range of sizes, from the compact 13-inch model to the expansive 32-inch model.
One of the standout features of the Cintiq line is the high-quality display. The tablets feature high-resolution screens with accurate color reproduction and wide viewing angles, making them ideal for professional graphic design work. Additionally, the screens are touch-sensitive, allowing artists to manipulate their creations with gestures and multi-touch controls.
The Cintiq line also features an advanced pen technology, with Wacom's patented Pro Pen 2 technology providing unparalleled accuracy, tilt response, and pressure sensitivity. This allows artists to create precise lines and strokes, and to apply varying levels of pressure to their work for nuanced shading and depth.
Another key feature of the Cintiq tablets is their compatibility with a wide range of software applications. The tablets are compatible with industry-standard software such as Adobe Photoshop, Illustrator, and InDesign, as well as 3D modeling software and video editing software.
The Cintiq line is also designed with ergonomics in mind. The tablets are adjustable to accommodate a range of working positions, and the pen is designed for comfortable use over long periods of time. This makes the Cintiq tablets ideal for professional artists and designers who spend hours at a time working on their creations.
Overall, the Wacom Cintiq line of graphics tablets is the ultimate tool for professional artists and designers. With its high-quality display, advanced pen technology, and compatibility with a wide range of software applications, the Cintiq line offers unparalleled accuracy, control, and creativity. If you're serious about your digital art, the Wacom Cintiq is the tablet for you.
317 views 0 comments
0 likes